Wall Mirror Shelf
Wall Mirror Shelf



Christmas Problem?

I'm in a fix with my living room for Christmas. I have a couch, a large chair, a large TV, and a curio cabinet in the room. On one wall is a mirror with a clock on a shelf in front of it, on another wall is a large set of shelves (though I was considering taking that down). My Christmas tree won't fit comfortably in the room, though. We can't go and buy a smaller tree. The TV MUST be positioned at an angle in a corner of the room, next to the window. My mother likes to look at the tree, so it can't be out of general view. Any suggestions as to how I can make more room, or better yet, organize my furniture?
Thank You,
Sonya
EDIT: I got some pictures of the room here: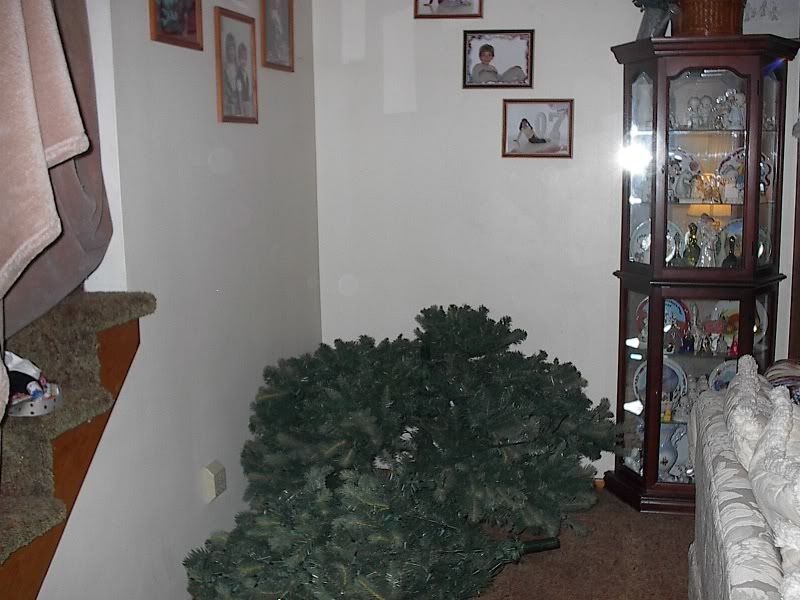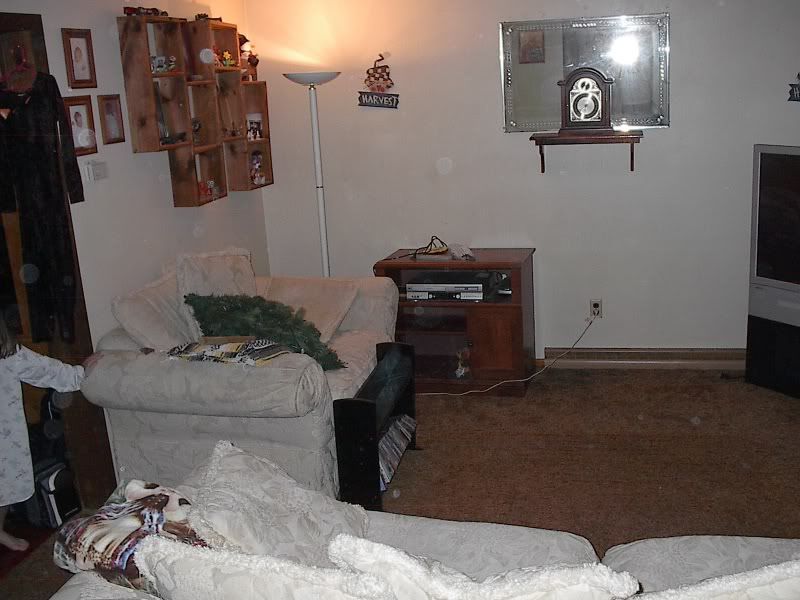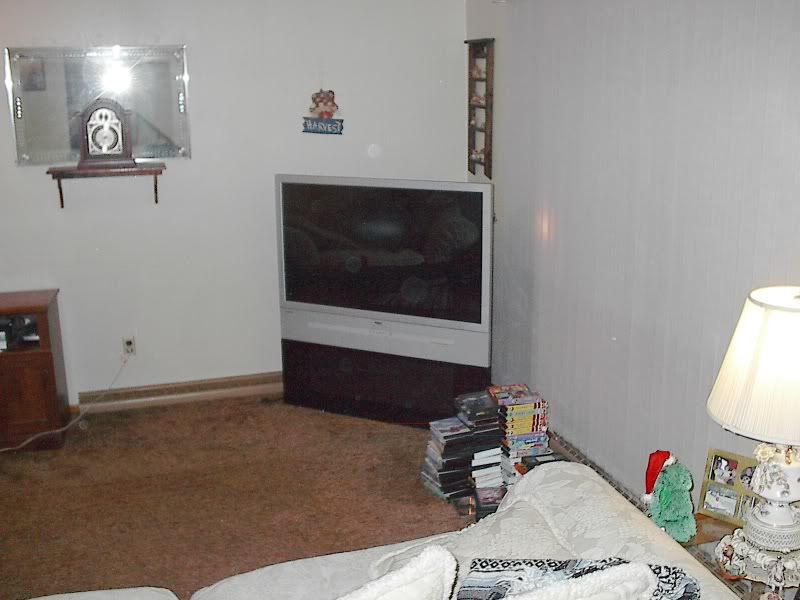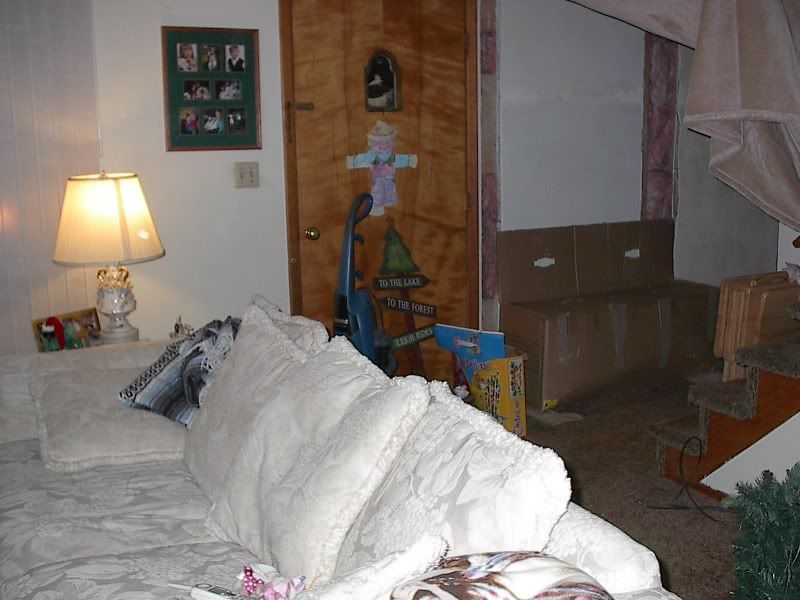 I would say take down the curio cabinet for the season. Put it in another room or the garage. Pack up it's contents in the boxes the Christmas ornaments normall go in, then the curio cabinet should be easy to move. Without seeing the layout of your room it's hard to suggest anything else, but from your description, the curio cabinet is the only thing that can go temporarily. Good luck and Merry Christmas.